Planning a trip?
We look forward to serving you. Monroe County is home to beautiful vistas, spectacular outdoor opportunities, and one of a kind experiences. Some local attractions within driving distance of the airport are: The Lost Sea, The Sequoyah Birthplace Museum, The Cherokee National Forest, and the Ft. Loudon State Historic Area. We have two crew cars available and each have a 7-person capacity.
Our FBO is always full of friendly faces and:
Free WIFI
Coffee
Pilot's Lounge
Pilot Accessible Desktop
Conference Room
Kitchen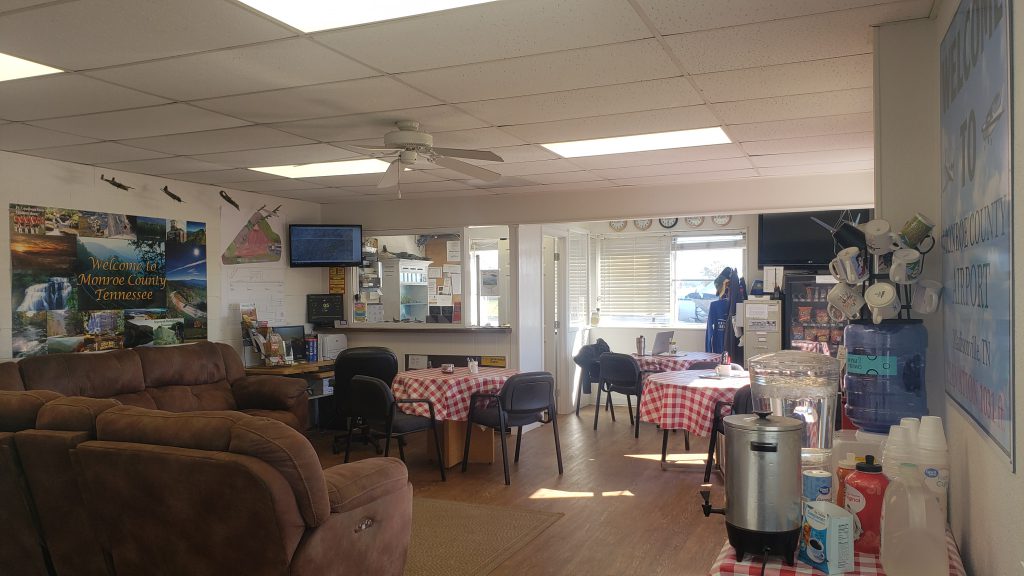 Check us out at the links below to stay up-to date on news and future events.