Planning a trip?
We look forward to serving you. Monroe County is home to beautiful vistas, spectacular outdoor opportunities, and one of a kind experiences. Some local attractions within driving distance of the airport are: The Lost Sea, The Sequoyah Birthplace Museum, The Cherokee National Forest, and the Ft. Loudon State Historic Area. We have two crew cars available and each have a 7-person capacity.
Our FBO is always full of friendly faces and:
Free WIFI
Coffee
Pilot's Lounge
Pilot Accessible Desktop
Conference Room
Kitchen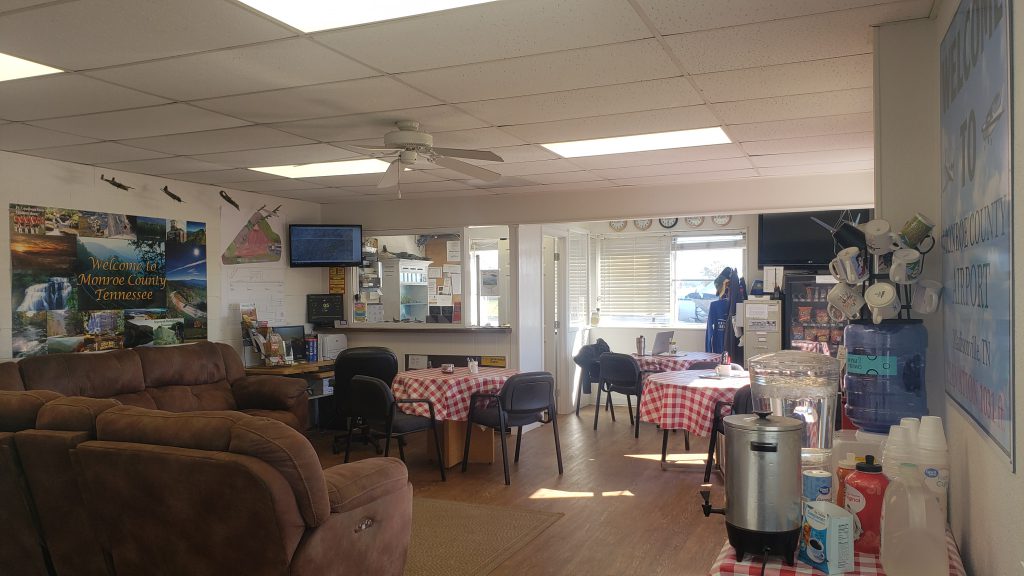 Check us out at the links below to stay up-to date on news and future events.
Airport Expansion Project
We are currently undergoing construction on the airport. These updates and improvements are much anticipated and long overdue.
Filling and grading of the area where the future t-hangars and tie-downs will be, is completed. We anticipate the next phase of this project, the parallel taxiway construction, to begin in April.
If you have any questions regarding a current status update on the project, contact the manager Tom McCosh at (423) 572-1124 or feel free to stop in and see it for yourself!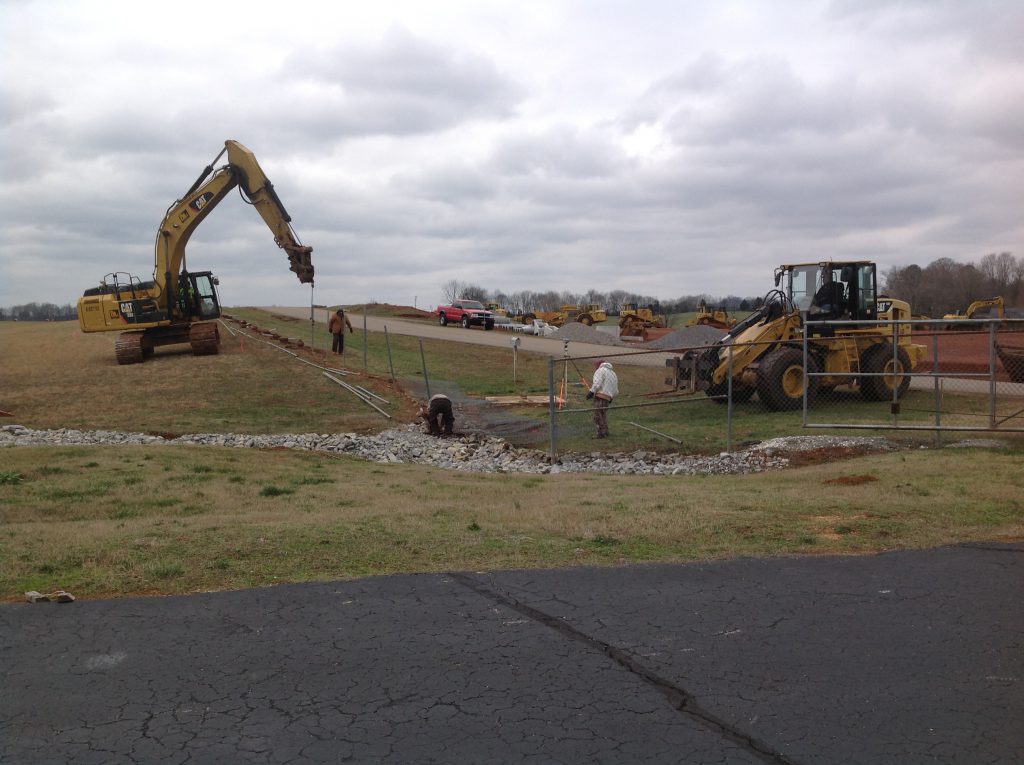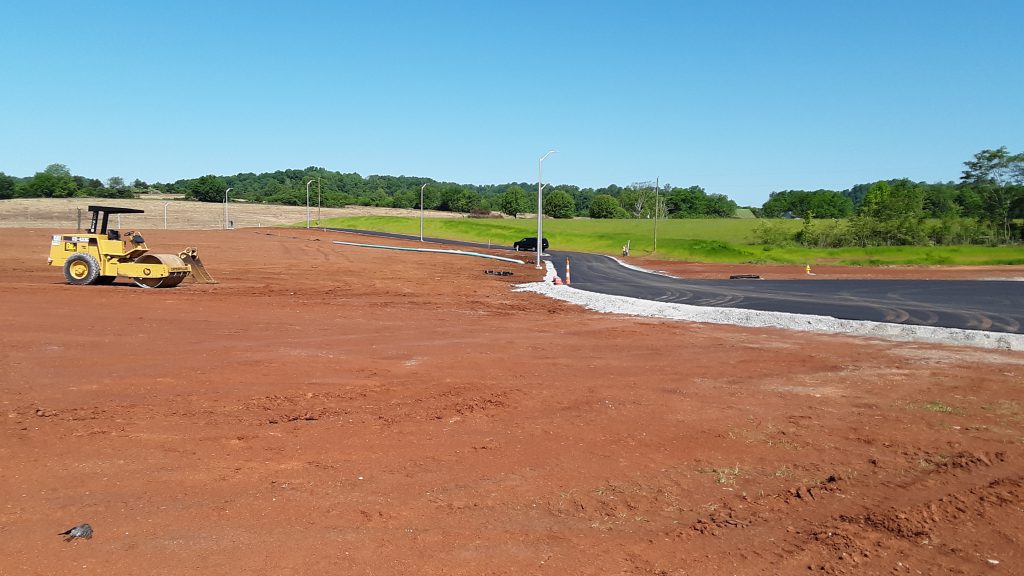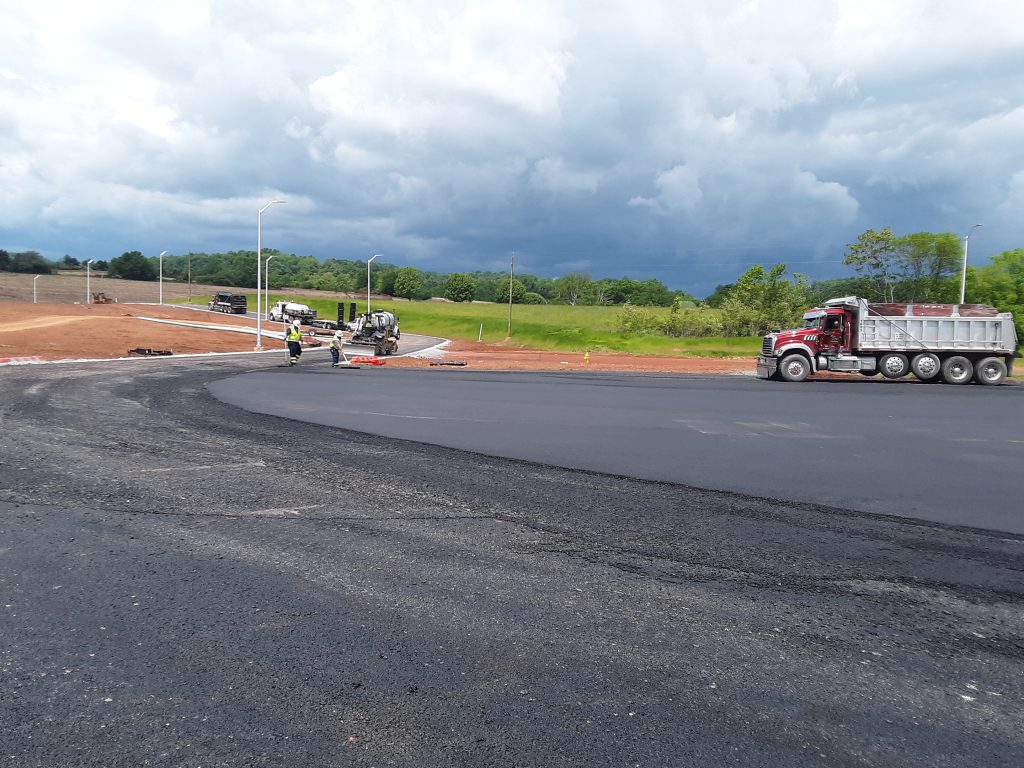 HANGAR AVAILABILITY 
We have 20 box hangars on the field and no current availability. The monthly rates and hangar sizes are as follows: 42'x32′ $250.00 and $275.00. The community hangar availability is on a first-come basis and one spot is $250.00. 
---
RAMP TIE-DOWN
Ramp tie-downs are filled on a first-come basis. Monthly tie-down fee is $35.00.
---
AIRPORT EXPANSION PROJECT
MNV is in the midst of a season of change. We are currently in phase 1 of a 5-phase airport expansion project. This project, which includes a new parallel taxi-way,  construction of additional t-hangars/corporate hangars, and revamping the ramp, is anticipated to be completed by 2025. If you wish to be added to the waiting list for hangars, please contact Tom McCosh by phone at (423)572-1124 or by email at tom.mccosh@monroetn.com. 
Mullins Aviation Inc.
Mullins Aviation is based on the airfield and offers airframe and powerplant maintenance services to all piston aircraft types. For maintenance inquiries contact: Clyde Mullins (937)546-0029, Cale Newman (423)920-3654, or Chris Cook (423)887-4979.
Monroe County Flyers and Sales
MCFS is a Part 61 flight school operation that also offers aircraft rentals, checkouts, flight reviews, and recurrent training. For MCFS inquires and current rental rates contact: Bob Mundle (715)222-4366) or Chris Cook (423)887-4979. Current rental planes available: Cessna 172D, Cherokee 180, '57 Bonanza-H.
Flight Instructors
Bob Mundle (715)222-4366
John Sherrill (404)844-8565
Bill Tolman (865)363-9060
Garrison Cabe (865)414-1270
George Gillett (423)244-4412
Dave Craig (865)208-7801